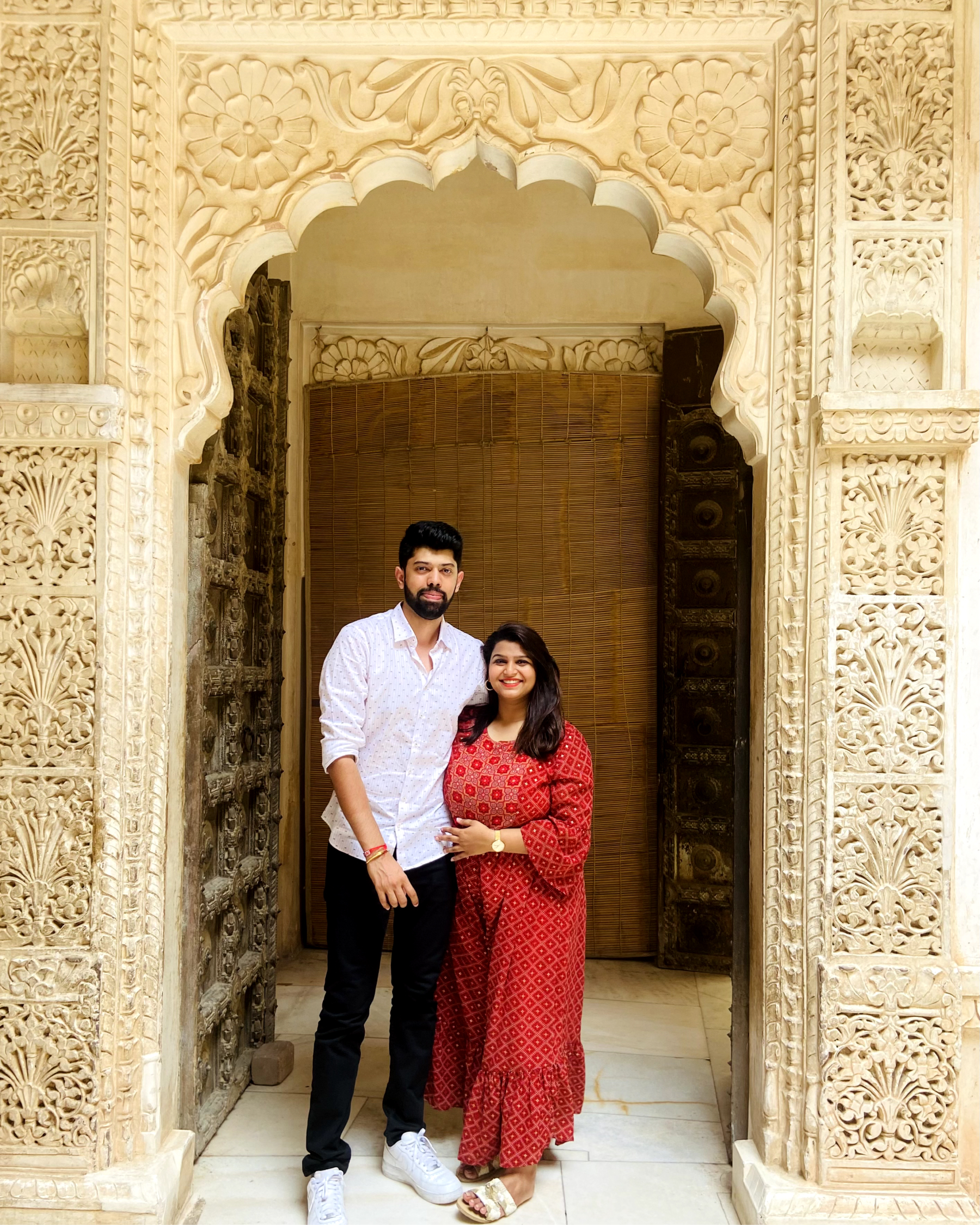 Every trip that we plan together to explore leaves us either inspired or unfolds our creative ideas. We took a city tour to the City Palace of Jaipur in 2019, mesmerised by the beauty of the reception hall, 'Mubaarak Mahal,' and couldn't hold ourselves from carrying the roots of this beauty to Mumbai. This idea initially took off under our Creative Studio – The Brand Owl Studio, but two years and a handful of doting testimonies were enough for us to reflect on 'Mubaarak Mahal' and its royalty. That's when the thought of Mubaarak struck! Mubaarak, meaning 'auspicious', is rooted in the tradition of auspicious beginnings and crafts tales of togetherness with a palette of hues that celebrate happiness.
The wedding planning industry is evolving, and everyone dreams of celebrating their BIG day in their own way, from announcing the date to thanking the guests for being there. Though our clients come with their dreamy thoughts on wedding stationery, we understand their thoughts and craft them thoughtfully into designs. Every design we deliver is beyond work; it's a contribution to their special day, as we know how emotionally rooted our clients are to this day. A bit of artsy and a handful of love blend through our stationery designing services to let the occasions of life be celebrated in the most thoughtful way!
Drawing inspiration from a city tour driven by our passion to travel, today we are transforming the template-driven industry with our signature process and striking a chord with the intricacy of celebrations.
Marking our presence #MubaarakWay, 2023 turns out to be special as we're carrying our royalty with a bit of contemporary flair, we've redesigned our identity, we're now celebrated as 'MUBAARAK STUDIO'.
Dive in your journey

We love to hear about your reason to celebrate and all your stories, over a cup of steaming hot coffee.

Draft a mood board

After hearing your side of the story, we love to play around with all that you tell us and translate that into strong visuals.

Detail the final design

It's the time when we are on our toes and you are ecstatic of how the design unfolds.

Deliver on promised timeline

With minutest finesse, we promise to deliver the joy of holding your wedding card on time or maybe just before that!